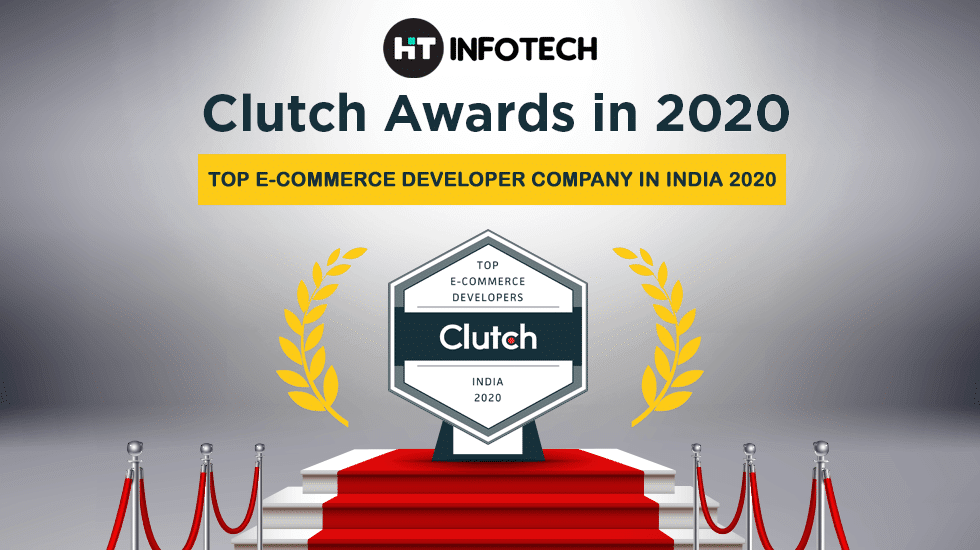 Hit Infotech Featured in Clutch Leader Award 2020 | Top E-commerce Developers in India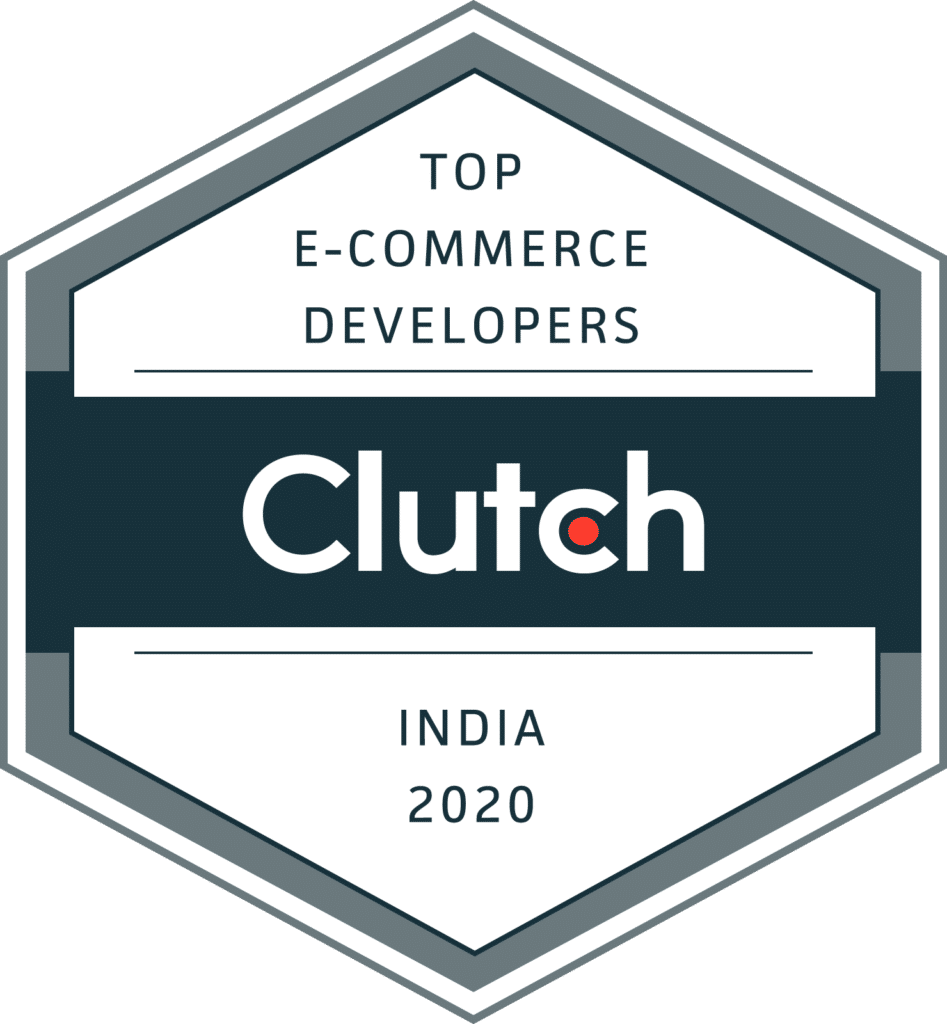 If you're a business looking to expand your online presence, you may be considering an e-commerce storefront. That means building new functionality into your existing website – or creating an entirely new site from scratch! But how to do it? Should you try it yourself through DIY blogs and videos online? Should you hire an in-house expert and expand your employee base?
With 5+ years of experience, we are able to offer award-winning work to top-class brands. We generally endeavor to provide a natural experience to our clients. Our mission is to provide value-centric IT solutions for our clients by maintaining a long-lasting relationship & quality work.
An outside team has a great many advantages: what better expertise and experience to rely on than a group of specialized developers who live and breathe this work every day? And chances are, unless you're looking for special cases, an outsourced development house can build your site faster and more cheaply than a single in-house development.
Clutch is a B2B ratings and reviews firm located in the heart of Washington D.C. They evaluate the quality of the services that we offer, quantity and quality of client reviews, market presence many more factors.
There are many B2B ratings and reviews site but the acknowledgment from Clutch is more precious for us than any other as we personally know the merit of Clutch's rankings. And today we are very much proud and excited to announce that we have been featured as a 2020 Clutch Leader in the report of top e-commerce developers in India.
The trick is finding the right development house. At Hit Infotech, we think we're the right team for whatever e-commerce project you're considering!
And our customers agree with us. They're the reason why we've been recognized among the leading e-commerce developers in India by Clutch!
A market research agency, Clutch employs a combination of client-submitted reviews and unique methodology to rate and rank the top service providers in the B2B industry.
According to their criteria, we're one of the best choices you can make when it comes to anything e-commerce — from development and design to integration and beyond.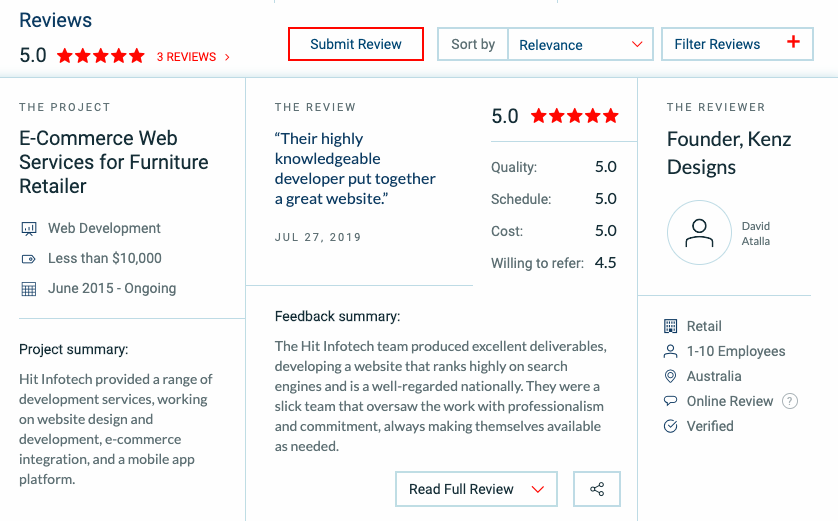 Ready to jumpstart your e-commerce platform? Contact one of our award-winning experts today!