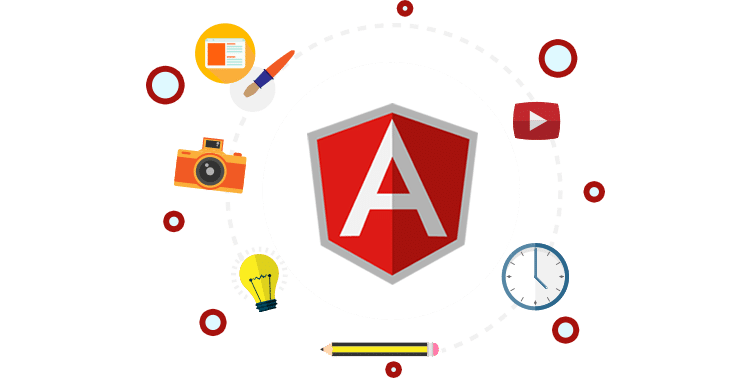 Projects completed successfully
Have Project idea in mind?
AngularJS development services
With hands on experience, Mindinventory can provide AngularJS development service for all suitable web application. AngularJS is an open-source JavaScript framework, maintained by Google. Its goal is to augment web-based applications with model–view–controller (MVC) capability. With two way data binding and regular DOM, AngularJS perform fully on client site. AngularJS makes it easy to build real time applications as it has two-way data binding. This is very reliable and flexible framework for developing Gmail like applications.
Why Choose AngularJS Development Services?
Flexibility
AngularJS offers much more flexibility than basic HTML, letting you create single-page applications and simplify development and testing stages so that you can get your website out faster.
Extensibility
AngularJS is extremely extensible and works with a variety of libraries. This means you can fully customize your workflow to meet your exact needs.
Following are features of AngularJs for scalable solutions.
Two-way data binding without wrapping model objects
Eases tesing and e2e testing environment
Write less code
Reusable HTML components
Power of MVVM and MVC design pattern accelerate the process of app development.
Custom widgets can be built with the help of directives
REST friendly application framework
Localization
Presence of Dependency Injection
Easy synchronization between Model and DOM
Our AngularJS Development Services
We have a huge range of experts who can help you solve a wide variety of problems and issues. Some of our services include:
AngularJS Web App Development
Single Page Applications using AngularJS
AngularJS Framework Plugin Development
AngularJS Mobile App Development using Ionic
AngularJS Version Migration
AngularJS QA and Testing
We offer AngularJS development services that cover the range from music and video streaming apps to e-commerce and marketplaces, to social networking app development. Whether you have a learning platform or simply need a custom widget or an interactive dashboard, our AngularJS development services can cater to your needs. Contact us today to see what we can offer you.