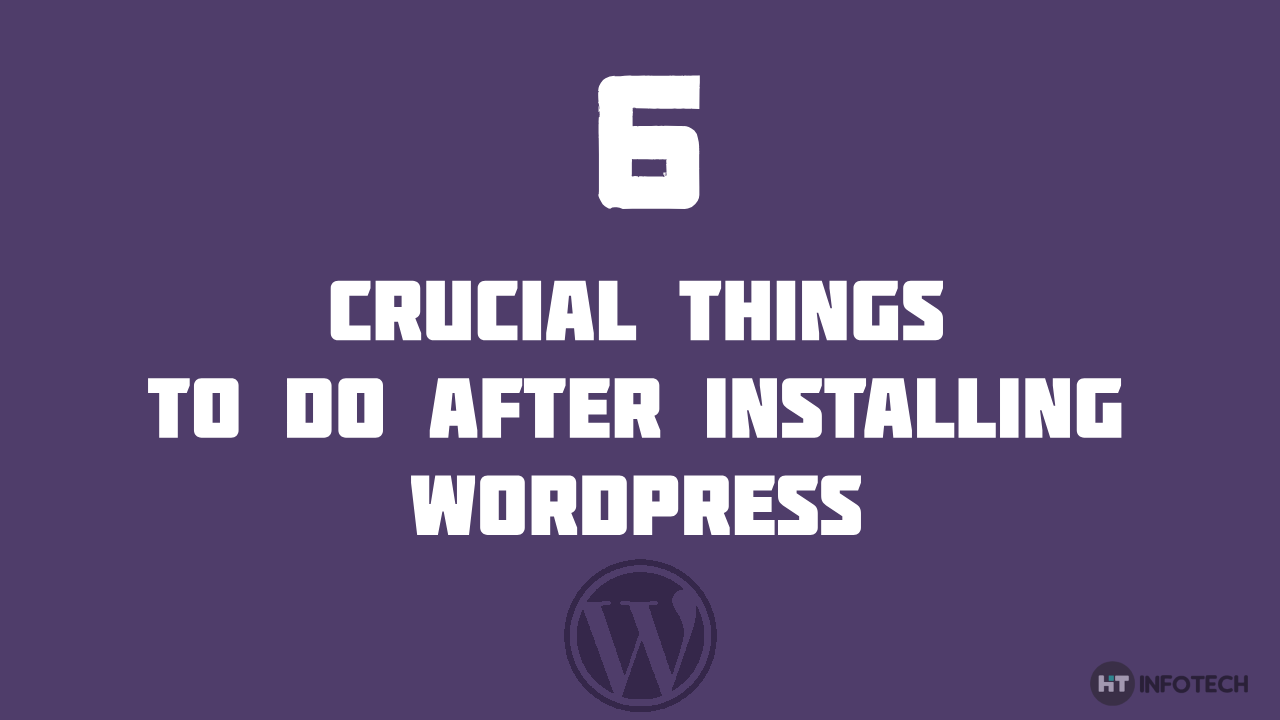 6 Crucial things to do after installing WordPress – you don't want to miss this one!
1) Create and add a contact form
A common requirement, a relatable contact form is something that no website should ever do without.
Aside from just acting as a bridge between you and your site's visitors, a contact form is what that's going to help alert you if something goes wrong with your website.
Is a banner not working? Broken links? Crappy UI bugs?
The visitors can use the embedded contact form to reach you better and alert you if something is not right with your site.
Unfortunately, WordPress doesn't really offer any inbuilt contact form templates to work from.
However, you can use third-party WordPress plug-ins like WP-Forms (freely downloadable from the WP repositories) to create and install you're your own original contact forms to your site.
2) Setting up your own site title and tagline
Aside from scrolling up and down on your site merrily, the title and the tagline are what that's going to tell the people and the search engines what your site is all about and to whom it really caters for.
Always make it a point to choose a title and a tagline that are easy to comprehend, a breeze to remember and a joy to pronounce.
Modifying your site's title on word press is pretty easy. The first thing that you have got to do is to access and open the WordPress dashboard. From there, go to settings.
Then access the general sub-menu. On the next window that opens up, you can edit both your sites name and tagline.
3) Setting up your own time zone
Having your site running on the correct time zone can not only help it flow more efficiently but can also help you better manage and control it with.
Furthermore, this little process can also help you make sure that the timing is going to be always correct whenever you want to make scheduled tasks, such as pinning a post to be published or enabling an auto-backup system.
To change the time zone; go to settings, access the General panel and scroll down till you see a sub-menu named Time-zone.
Double click on it and you can enter a menu where you can change the time zone for your website as well as the date and time formats.
4) Optimize your site with SEO
The number of visitors often determines a website's value it tends to gather. Therefore, it's never too late to spruce up your site with SEO and optimize it for the search engines.
Using specialized WP plug-ins like Yoast and more, you'll definitely find it more easy and fast to optimize your website, even when it's being done on a page-wise basis.
Furthermore, this handy plug-ins can also help you write up new content that better adheres to the SEO themes so that you won't have to face the hassle of converting it later.
Additionally, these kinds of SEO plug-ins can also allow the SEO concepts to better bore into the very nitty-gritty of the site, making them stronger from the inside.
5) Ensuring the safety of your WordPress website
Fortunately, the WordPress platform itself is pretty safe, to begin with.
However, it's never really a bad idea to have extra precautionary measures (like investing in a VPN, enabling encryption etc…) to ensure the safety of your site better while it's online.
Always make it a point to invest in safety plug-in like Sucuri, which can offer you a secured firewall that can help block malicious and dangerous contents from finding its way on your sites.
Furthermore, always use encryption and other such things whenever possible so that you can better shield your sites against online phishing and other attacks.
6) Setting up backups and root points
Data loss can be a really big threat and every single year; millions of dollars are lost in data damages. Since, people can't really seem to grasp the idea of making timely backups.
To help avoid leaving your site's fate to the chances and to better safeguard them from the perils of the web, always make it a habit of churning out backups as often as needed.
Even though WordPress offers plenty of backup plans with their web hosting ones, they are not really that good and are not something that could be termed viable in the long run.
Therefore, I suggest that you download WP plug-ins such as updraft plus, backup-buddy, and the likes to make regular, scheduled backups to the cloud at definite intervals.
Furthermore, you can also make manual backups of your site's data and store them on websites like Google Drive, Dropbox, Amazon, and many others subscription-based cloud storage options